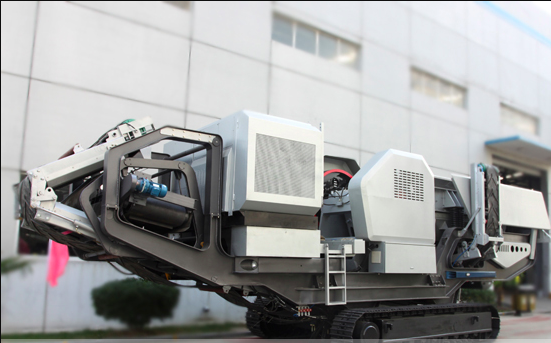 LD SERIES PORTABLE CRUSHING PLANT
We are professional in designing, manufacturing, and supplying high quality mobile crushing plant. To meet customers' specific needs, our new LD series mobile crushing plants can be equipped with jaw crusher, cone crusher, impact crusher, VSI crusher, and vibra ng screen. The capacity is from 100 tons per hour to 600 tons per hour. All our LD series mobile crushing plants featured with high perfor- mance, reliability, convenient transporta on, quick installation, easy opera on and simple maintenance.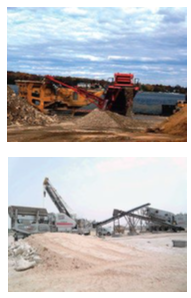 Feature
1. The blasted rocks are fed into our mobile crushing plant by excavator or loader directly without using truck to transport the materials to the sta onary crushing plant. There will be li le traffic vehicles investment in the crushing plant. The fuel and re consump on of the truck and the labor costs are greatly reduced.
2. Every LD series crushing or screening plant is one completed system, which integrated feeding hopper, feeder, crusher or screening, belt conveyor, power supply, and driving device into one unit. It can be easily and quickly set up and relocated at site without other special prepara on and modifica on. This feature makes it is the excellent choice of contractor who need moving the crusher from site to site.
3. LD series jaw and impact crushing plants are the best solu on of demoli on recycling which heavily emphasize mobility and efficiency. The compact design ensures LD series crushing plants have the best transportability and more crushing capacity.
4. In mobile crushing and screening process, whether the customer require two-stage or three-stage plant, the combina on of LD series mobile crushing and screening plants
can provide the customer op mum solu on, and our outstanding designing team are ready to customize a plant to fit all the customer specific requirements.